Add PostGIS Layers to QGIS
To add layers from your PostGIS database(s) to your QGIS Desktop, follow below.
1.  On the PostgreSQL icon in the left menu, click to "Add PostGIS Layers"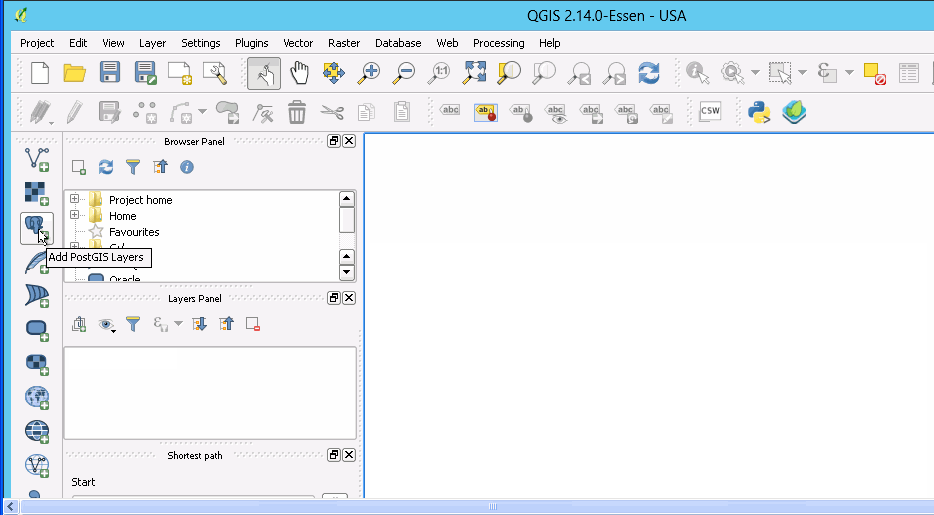 2. Click on "New" to open the "Create a New PostGIS connection" box as shown below. Enter your domain, user name and password as shown (substituting your own domain, user name, and password). Click Test Connection to verify.  Then click Save.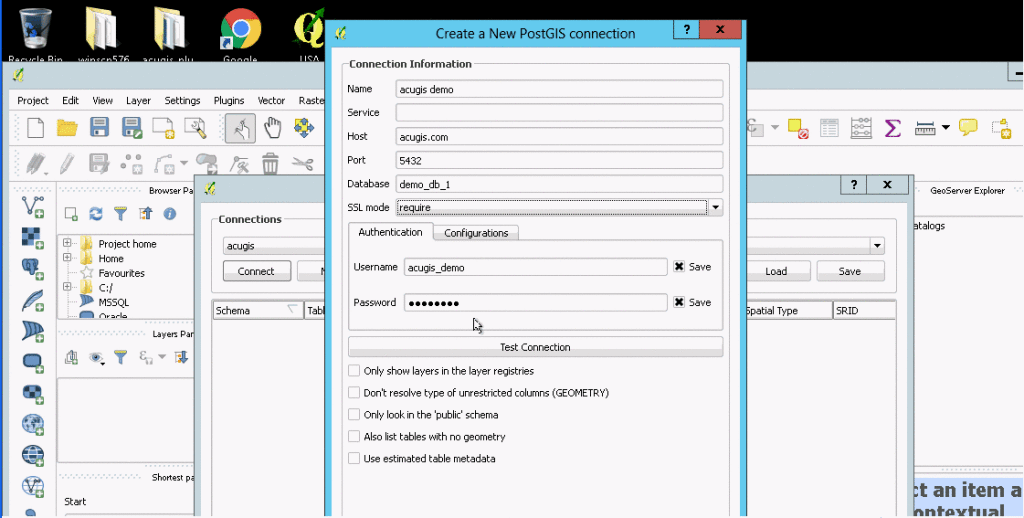 3.  Select the new connection you just created and click "Connect".  A list of your database tables will be displayed as show below.  Select the desired layer as shown below.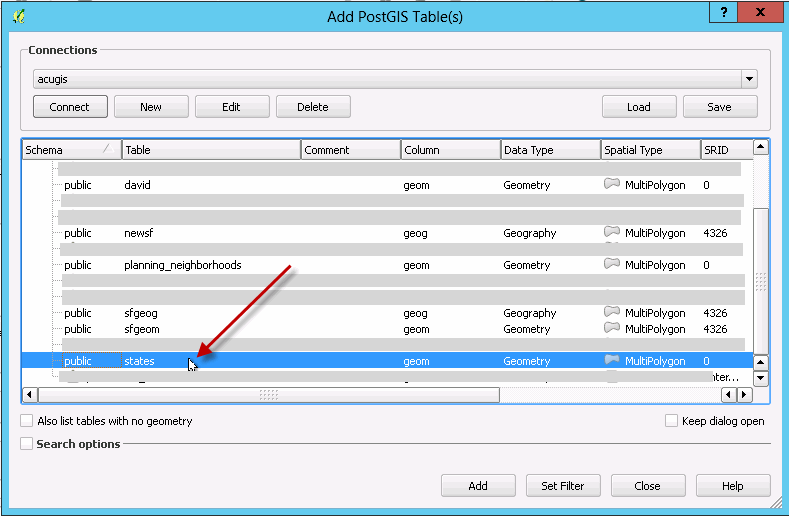 4. As you can see below, the PostGIS layer 'states' we selected above has now been added.  The connection appears in the Browser Panel and the 'states' layer appears in the Layers Panel.  The layer is also rendered on the main canvas and ready for styling!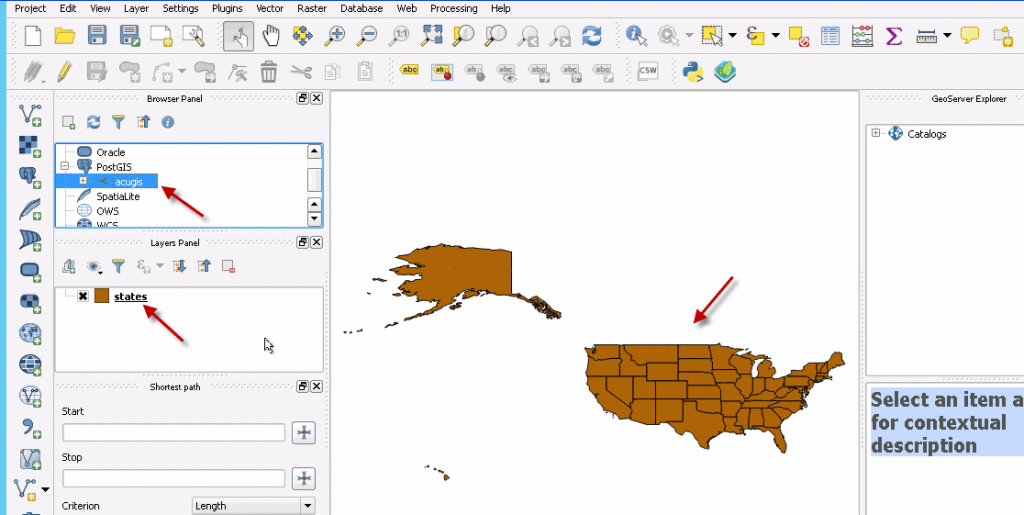 If you have any questions or require assistance, simply raise a support ticket and we are here to assist.